Testimonials
---
Arcadia Pediatric Dental has now been voted Best Pediatric Dentist in Scottsdale 3 consecutive years! We're excited to know our patients and community appreciate us as much as we appreciate them.
We thank you for all your support, and promise to continue delivering the same quality children's dental care throughout Scottsdale year after year.
---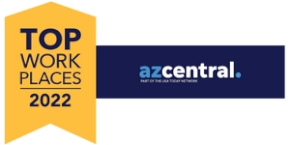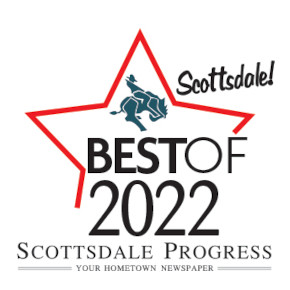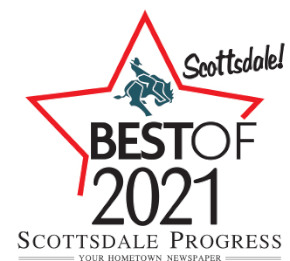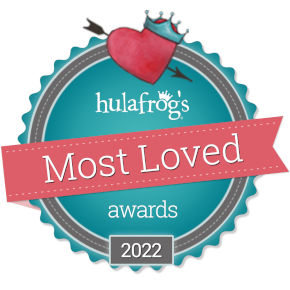 What Our Patients Are Saying...
---
Arcadia Pediatric Dental is honored to be named "Best Of 2020", "Best of 2021" and "Best of 2022" by the Scottsdale Progress and "Most Loved 2022" (3 years running) by HulaFrog. We cannot thank the community of Scottsdale, AZ enough for these treasured awards. Our dedicated doctors and staff remain motivated to continue this level of excellence for a long time to come.
Video Reviews
---
"We love the team there, the ease in making an appointment and how well they worked with our insurance. I couldn't be more thrilled with them!"
-Jennifer E.
"Dr. Alli and her staff just walked me through the whole process of what was going to happen in the visit as well as great education for me as a new mom."
-Christen M.
Patient Reviews
---
What Sets Us Apart
"I visited with my son and I could not be more impressed. Amazing staff, incredible facilities, great results. I was blown away. I would highly recommend."
- Matthew R.
"Finding a great dentist is a secret that's worth sharing. I've been so pleased with my experience that I thought I would pass it along. If you're ever looking for a new dentist, call Arcadia Pediatric Dental. You'll be glad you did!"
- Brittney Carrillo
"The staff is so friendly and knowledgeable. The ambiance is very calming and kid friendly. My son and I love our dentist's office!"
- Megan C.
"Always a nice experience visiting the dentist. From the front staff to the Dentist and check-out. My 9 year old son was very anxious about having a tooth extracted. Great, great experience and he has shared it with all."
- Zia V.
"My kids don't mind going to the dentist anymore, and they love getting a new toothbrush and goodie bag after every appointment. Dentists are great, I'm glad I finally found a dentist I like and my kids enjoy."
- Yasmin
"Such a nice space and everyone we've seen here has been great. Kid just cares that they give her a balloon at the end of every visit, but that's kids for you."
- Charlie S.
"Happy toddler = happy mom! The best dental place EVER! Let me start by saying I have struggled with dental visits with my 5 year old because she's terrified. She hates it, but thanks to Arcadia Pediatric as of today she loves it so much that she did not want to leave.."
- Yvette M.