Arcadia Pediatric Dental Team
---
The entire Arcadia Pediatric Dental team is passionate about ensuring your child has a great trip to the dentist. Everyone from the doctors to the administrative team works hard to make sure you and your child leave with a great big smile.
Nothing would make our entire team happier than to show you why our patients voted us Scottsdale Progress' Best Dentist and HulaFrog.com's Most Loved Dentist.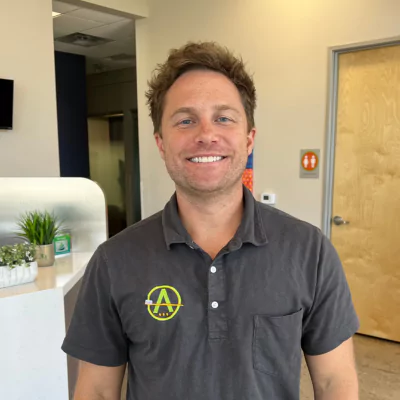 Cayce Wallace, DMD
Cayce Wallace, DMD - Board Certified Pediatric Dentist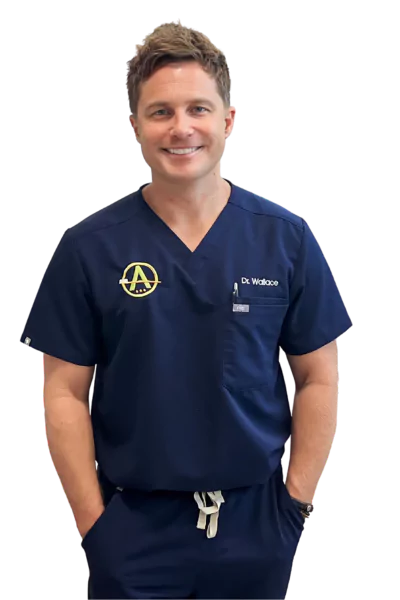 Dr. Cayce Wallace  is a board-certified pediatric dentist and has been setting the highest standards in kids dentistry since 2010. Born and raised in Mississippi, Dr. Wallace attended Mississippi College where he played baseball and received a B.S. degree in Medical Biology.
He attended Dental School at the University of Mississippi and completed specialty training at the Batson's Children's Hospital in Jackson, MS. Dr. Wallace was named Chief Resident and became a diplomate for the American Board of Pediatric Dentistry.
Dr. Wallace has focused on developing his skills to combine exceptional dentistry in a fun and relaxed environment. He believes that good oral health requires educating the child and parent at an early age. He brings passion and energy to provide the kids of the community the service they deserve.
Dr. Wallace is an active member of many of the leading dental organizations, including the American Academy of Pediatric Dentistry, American Board of Pediatric Dentistry, American Dental Association, and the Arizona Dental Association.
Favorite Band Dr. Wallace has a passion for music. He loves listening to music and going to live shows. His favorite band to jam to is The Grateful Dead.
Favorite Place to Travel Dr. Wallace is a kid at heart. He loves to travel to Disneyland. He says it is for the kids, but we are not sure it isn't really for him.
Favorite Outdoor Activity A few years ago Dr. Wallace was invited to a friendly game of pickleball. Now he is hooked and plays every chance he gets.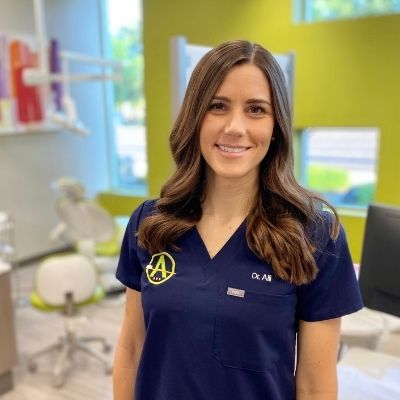 Allison Pederson, DMD
Allison Pederson, DMD - Pediatric Dentist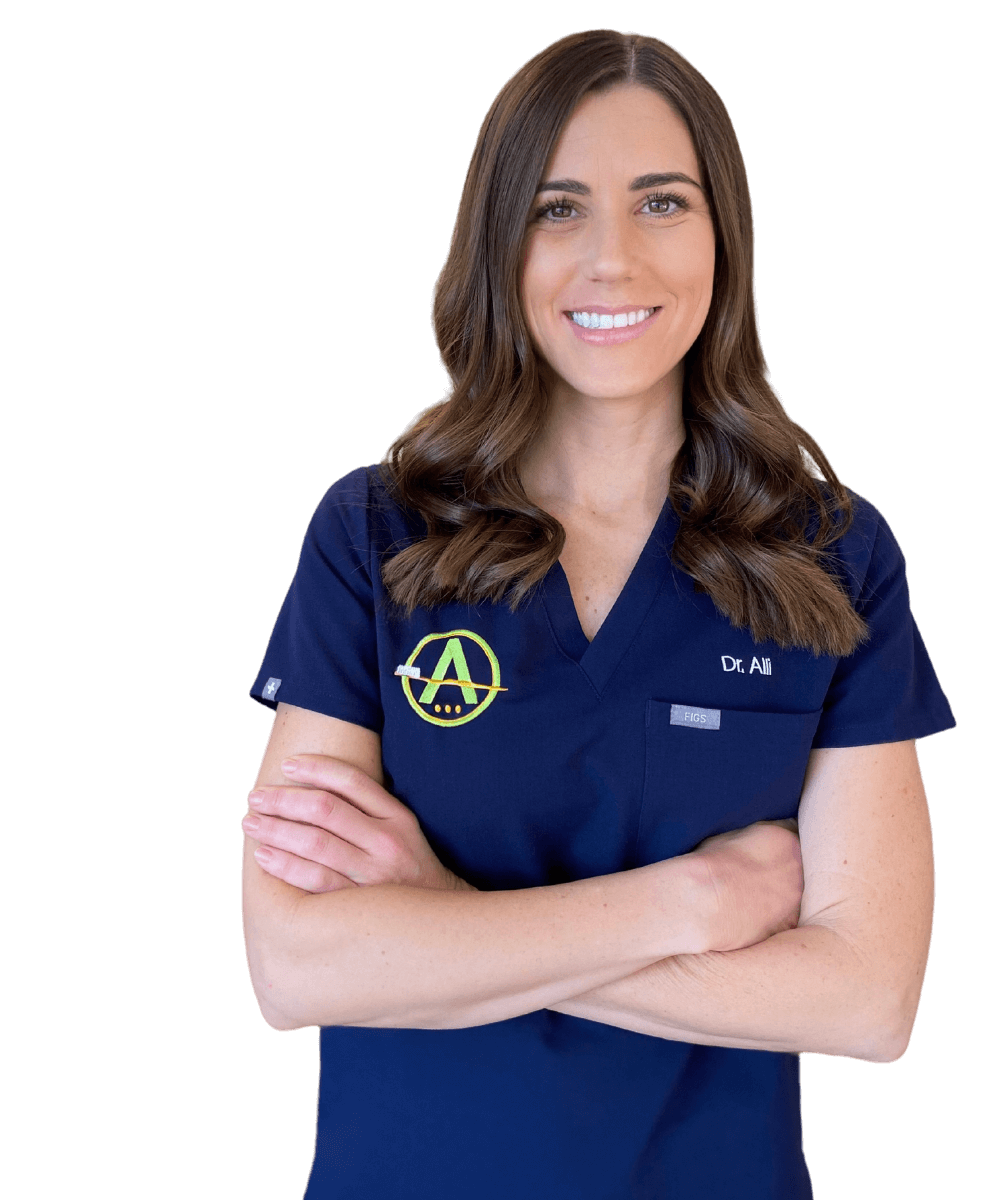 Dr. Allison Pederson  grew up in Tucson, Arizona. She received her bachelor's degree from the University of Arizona, graduating magna cum laude. After completing her undergraduate degree Dr. Pederson obtained a master's degree in physiological sciences at the University of Arizona studying therapies for neurologic injuries.
Dr. Pederson attended Midwestern University College of Dental Medicine in Glendale, Arizona where she discovered her passion for pediatric dentistry. She continued her dental education by completing her pediatric dental residency at the Indiana University School of Dentistry and Riley Hospital for Children in Indianapolis, Indiana.
During Dr. Pederson's residency, she received advanced training in caring for medically complex patients and those with special healthcare needs.She also received a Master of Science in Dentistry degree for her research that studied outcomes of office-based anesthesia for pediatric dental procedures and obtained a minor in child psychology.
Upon completion of Dr. Pederson's pediatric training, she was honored to receive the prestigious Ralph. E. McDonald Scholar Award for outstanding performance in pediatric dentistry.
Dr. Pederson is a diplomate of the American Board of Pediatric Dentistry and an active member of the American Academy of Pediatric Dentistry and the American Dental Association.
Despite all her degrees and prestigious awards, she just wants to be known as Dr. Alli and she loves joking around with kids during their appointments.
Favorite Meal #1 from Chick-fil-A.
Favorite Song Let it Go from the Frozen soundtrack. (Yes, she will sing it with your kids.)
Favorite TV Show Friends. Ask her what her favorite episode is.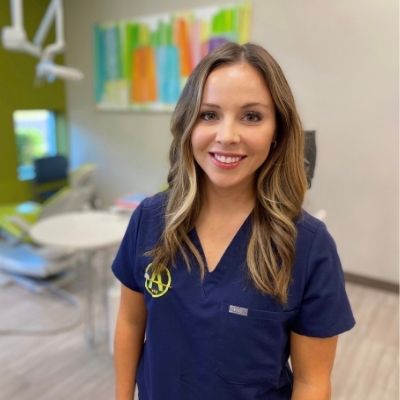 Taylor Coffin, DDS
Taylor Coffin, DDS - Pediatric Dentist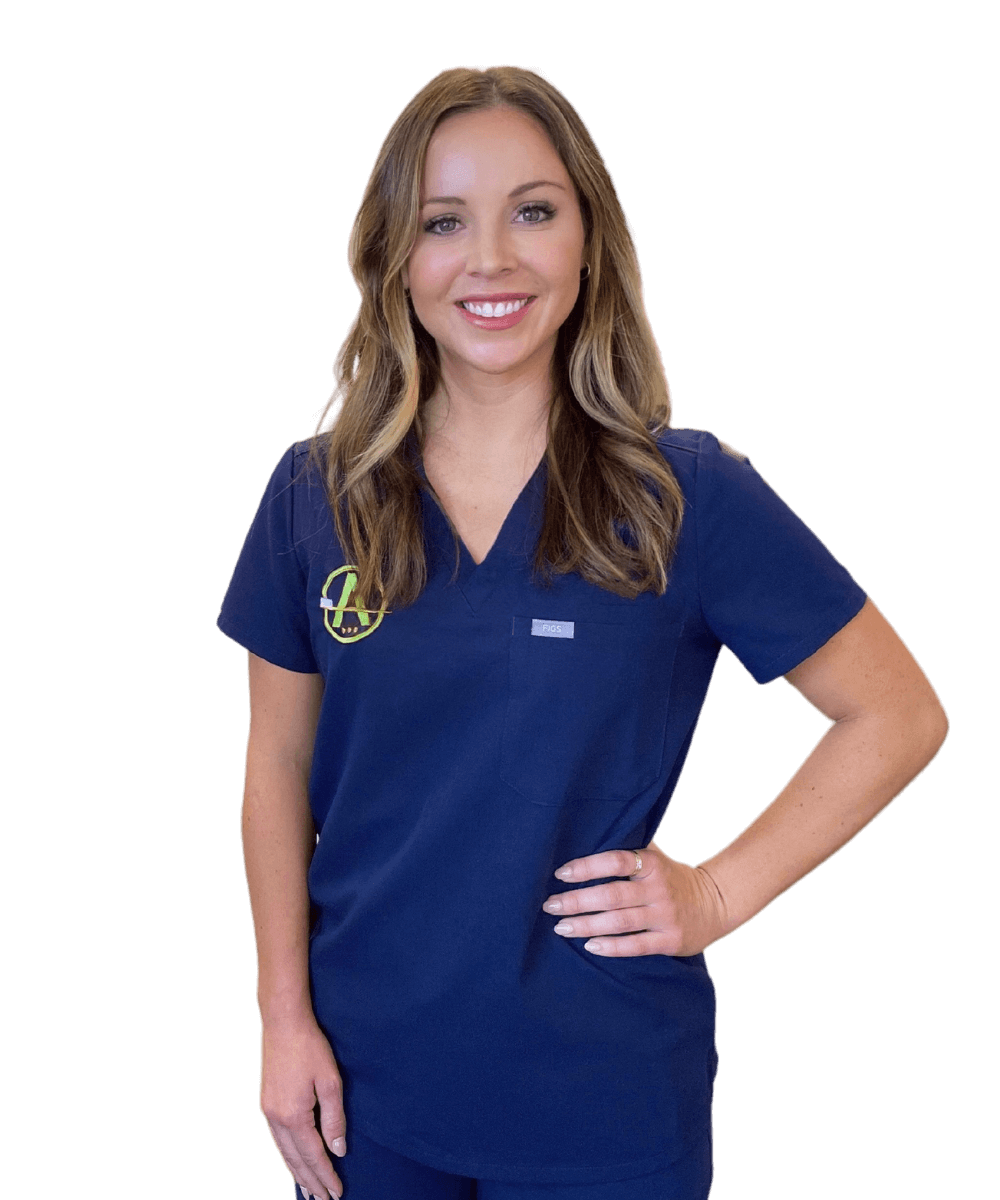 Dr. Taylor Coffin grew up in Nebraska. Maybe not the cornfields you're thinking of, but definitely the cold. She attended Wayne State College in Nebraska. It may not seem like attending this small midwestern school was foreshadowing that she would end up in Arizona, but it was. Just as ASU started out as the Territorial Normal College, Wayne State started out as the Nebraska Normal School. So there you go, destiny!
Dr. Coffin had a more obvious destiny though, dentistry. She knew she wanted to be in medicine and help people. She was drawn to dentistry because she liked the way it allowed her to work with her hands and blended science with art. She went on to earn her Doctor of Dental Surgery Degree from the University of Nebraska Medical Center.
Dr. Coffin went on to complete her residency in pediatric dentistry. She enjoys being a pediatric dentist because seeing her patients every 6 months allows her to really get to know them as they grow up.
In addition to taking care of her patients at Arcadia Pediatric Dental, she has dedicated herself to helping kids from less fortunate circumstances have access to quality dental care. She has made three dental mission trips to Haiti and another one to Honduras to provide free dental care.
Dr. Coffin is a member of the American Academy of Pediatric Dentists.
Favorite Restaurant Pitch. It is right down the street from the office. It was founded in Nebraska so in addition to great food, it reminds her of home.
Favorite Podcast Ologies with Allie Ward. It is a fun podcast where humorist Allie Ward asks very smart people very stupid questions. Always good for a laugh.
Fur Baby Dr. Coffin has an adorable pyredoodle named Lucy. Careful if you ask to see a picture, her phone is loaded with them.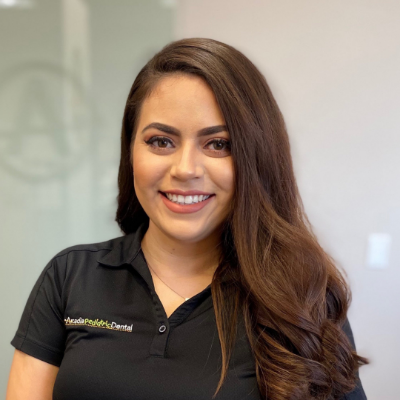 Taby Barraza
Taby Barraza - Office Manager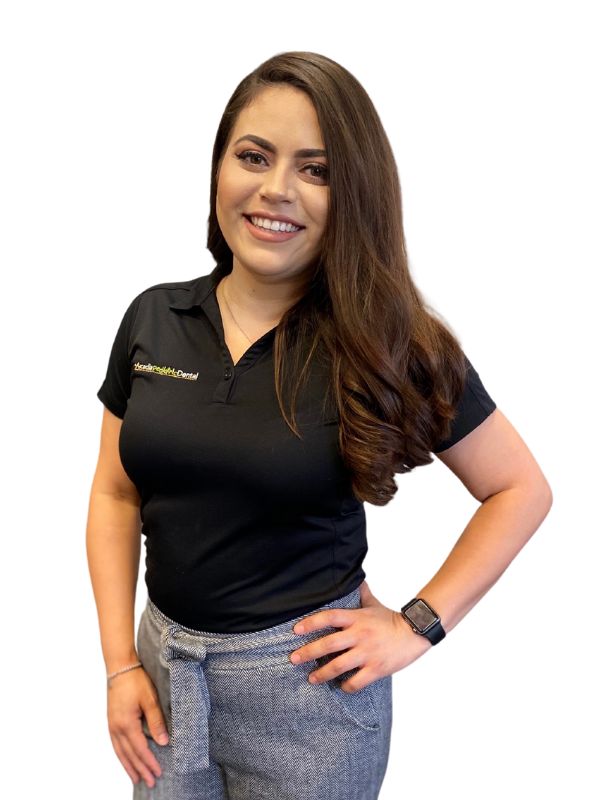 Chances are the first smile you see when you come to Arcadia Pediatric Dental is Taby Barraza's. She has been in the dental field for almost 15 years. She has worked throughout all the administrative roles of the office so if you have a question, Taby probably knows the answer.
Taby is not only bilingual, but she also knows all the medical jargon as well. She received her Medical Interpreter Certification from Phoenix Children's Hospital.
Favorite Movie Mean Girls, The Notebook, Elf. I love movie night too much to have just one!
Unique Talent Taby loves to write poetry. And not roses are red, violets are blue stuff. She has penned some incredible poems.
Favorite Food Her three favorite foods are Tacos, Tacos and more Tacos.
Volunteer There is a reason Taby works at a pediatric dental office; she loves helping kids. She is an active volunteer at Feed My Starving Children.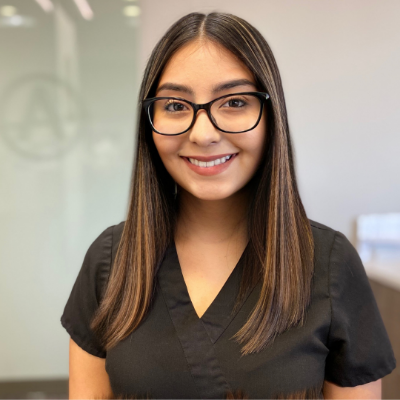 Yesenia Arreola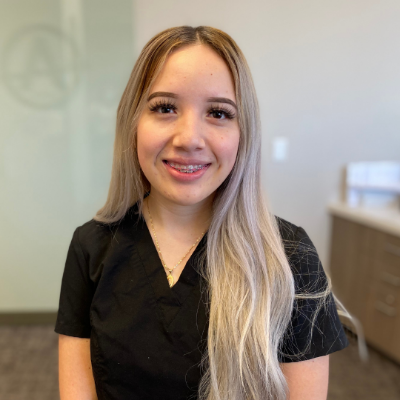 Itzel Ponce Ibarra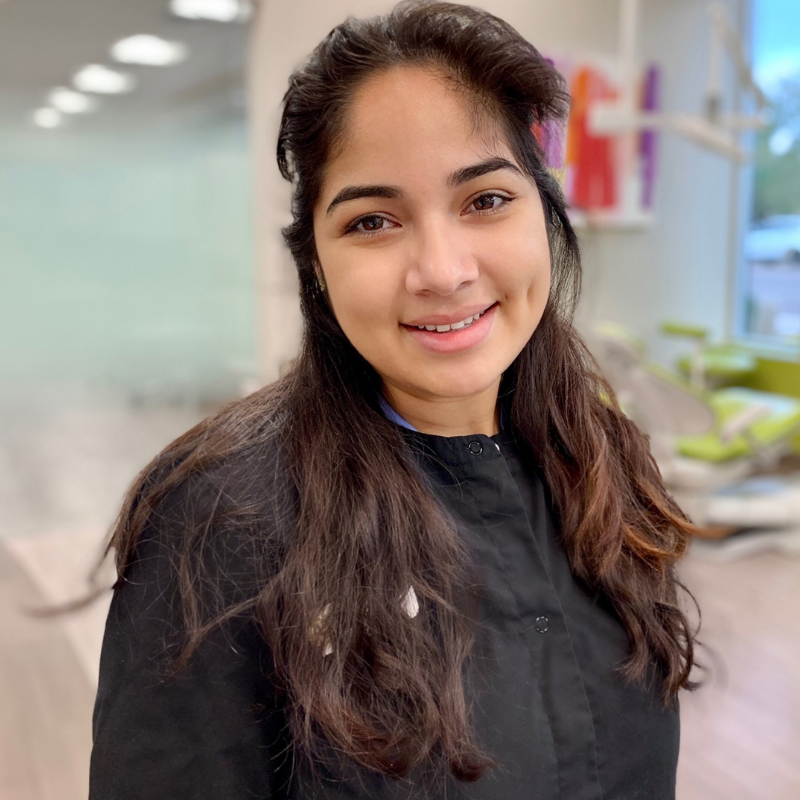 Yessica Maldonado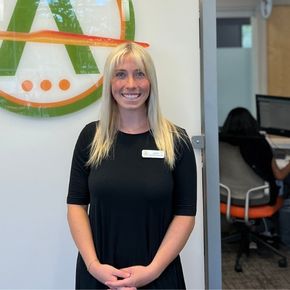 Ashley Francis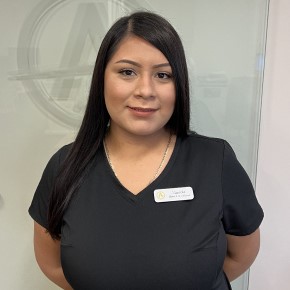 Marcela Romero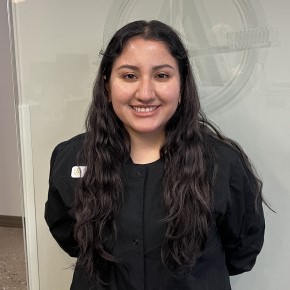 Jaira Beltran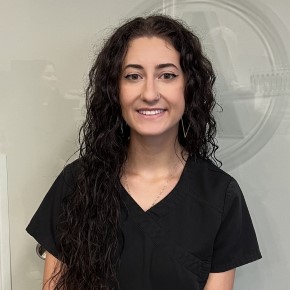 Ashlyn McCauley
---